The principals of have over 60 years of fiduciary, regulatory, compliance, banking, trust, investment (RIA and brokerage) and operational experience. This experience spans from the front lines to the Board Room.
Our experience includes CEO and COO/Compliance Officer of Two Different Billion Dollar plus investment firms, managing a large national bank Broker Dealer, Sr. Executives for a National Trust Company and legal coordinator for the FDIC Liquidation Division.
We are hands-on leaders - building businesses that have stood the test of time and regulators.
Deborah A. Castellani, CFA
Ms. Castellani is a Principal and Senior Fiduciary Specialist with Akros Fiduciary Management. She combines compliance strategies/business strategies and technology skills to deliver fiduciary governance/operational efficiencies that will help you understand how to manage your customers fiduciary and business risk. In her career she has held various strategic management positions in a $1.8 Billion investment/mutual fund company which included Chief Operating Officer, Sales/Marketing/Business Development Director, Senior Portfolio Manager/Analyst, and Chief Compliance Officer. She was instrumental in the creation of various regulatory compliance systems to reduce business risk which allowed the company to successfully grow profits annually.
Ms. Castellani's understand business not only from a day to day perspective, but also as a Chartered Financial Analyst (CFA), the premier global investment designation. She also has her bachelor's degree in Finance and Economics from Chapman University. Read more in my LinkedIn profile.
Click here to learn more about the our History and Why Akros?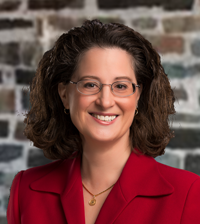 William C. Conrad, JD
Bill is the CEO of Akros Fiduciary Management a 1940 Act Registered Investment Advisor which assists companies and fiduciaries to increase profitability, reduce operational in-efficiencies and increase sales while readily reducing overall risk and liability in the sales process.
After serving in the United States Marine Corps during Vietnam he entered law school and began his career in the financial services industry and has over 40 years of regulatory, HR, investments, fiduciary and financial services experience. During his career Bill has created and managed multiple multi-billion dollar companies including investment companies, a multi-state broker dealer and a trust group.   Read more in my LinkedIn profile.